Restaurants & Bars
Catalonia Royal Bavaro offers you delicious food in original restaurants. Each day of your stay, you can choose where you most want to eat; you have a lot to choose from! Of course, you can also try out our complete buffets, offering international cuisine for breakfast, lunch and dinner. And if you're in the mood for a cocktail, you can choose from both day and night time bars.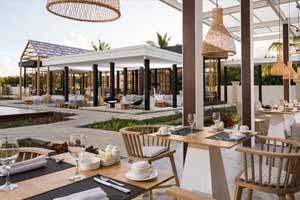 THALASSA RESTAURANT
exclusively for Royal Bavaro guests
Thalassa Restaurant exclusively for Royal Bavaro guests combines delicious à la carte Mediterranean food with a breakfast buffet service with an extensive range of natural fruit, dairy products, cheeses and cold meats, baked goods and more. Terrace that was fully renovated in 2016. Formal dress code.
Breakfast, lunch and dinner service.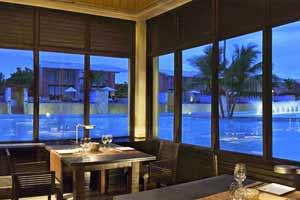 CATA TAPA
À la carte
À la carte avant-garde tapas in a thematic restaurant exclusively for guests. You can sample à la carte avant-garde tapas. Romantic ambiance beside the lake. Formal dress code. Dinner service.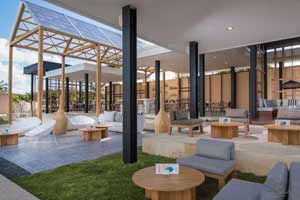 BO BARCELONA ORIGEN`S
vegetarian cuisine
The only place in Punta Cana to sample upscale vegetarian cuisine. A new concept exclusively for guests specialising in vegetarian food, with a menu that includes a part from Catalonia in the form of the typical rural dish, "Coques de Recapte", a crisp flatbread with a savoury topping. Has an outdoor terrace.
Dinner service.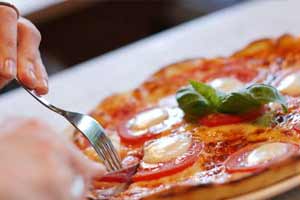 SORRENTO PIZZERIA
pizzeria
The hotel pizzeria features pizzas baked in a wood-fired oven to enjoy outdoors beside the pool. 12 midday to 6.00 pm.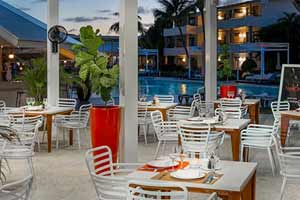 TAO-CAT
Asian
Try the exquisite combination of gastronomy from Southeast Asia.
Dinner service.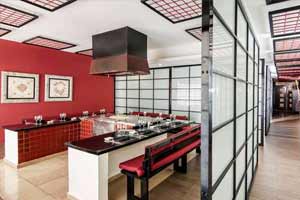 MIKADO RESTAURANT
Asian
An extensive variety of Asian cuisine. Live cooking show in front of diners. The perfect opportunity to discover everything about oriental flavours.
Dinner service.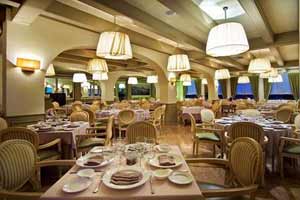 LA TOSCANA RESTAURANT
Á la carte Italian
Elegant restaurant for enjoying à la carte Italian food. Dress code is casual. Shorts and sleeveless tops for men not allowed. Closed-toed shoes.
Dinner service.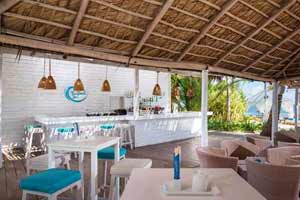 Beach Bar
When you're lying on the beach and fancy cooling down with a beer or a delicious cocktail, don't think twice. There's a palapa (thatched roof structure) on the beach.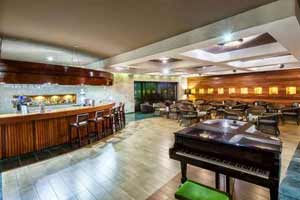 Piano Bar
Located in the lobby of the Catalonia Royal Bavaro. This bar is a great place to meet up when the sun goes down. It serves international brands, features live piano music various times a week and has an outdoor area for smokers.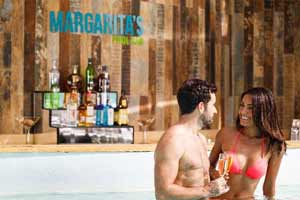 Aqua Bar
This original circular bar is half inside the pool so you can enjoy your favourite cocktails in the water. Also serves drinks around the pool so you don't have to move to have your favourite tipple.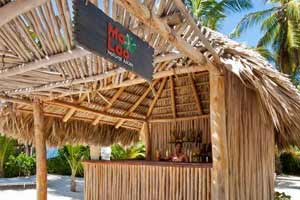 Maloo Bar
Maloo Bar is the perfect place to have a delicious freshly squeezed juice. Think about what you want and get ready to savour it in front of the sea.